Few activities are as special and simple as watching the sunset. Mallorca and especially the area in which we are offers many places with a special charm to attend, every afternoon, an unforgettable sunset. Here is a guide to enjoy the best sunsets in Mallorca:
1. PORT D'ANDRATX
Just 10 km from Cala Fornells, this picturesque place is a combination of sea and mountains. From any terrace of the port you can contemplate the sun's immersion in an infinite sea between mountains. In the month of October they are the most beautiful since the sun sets right in the middle of the two capes that close this natural port.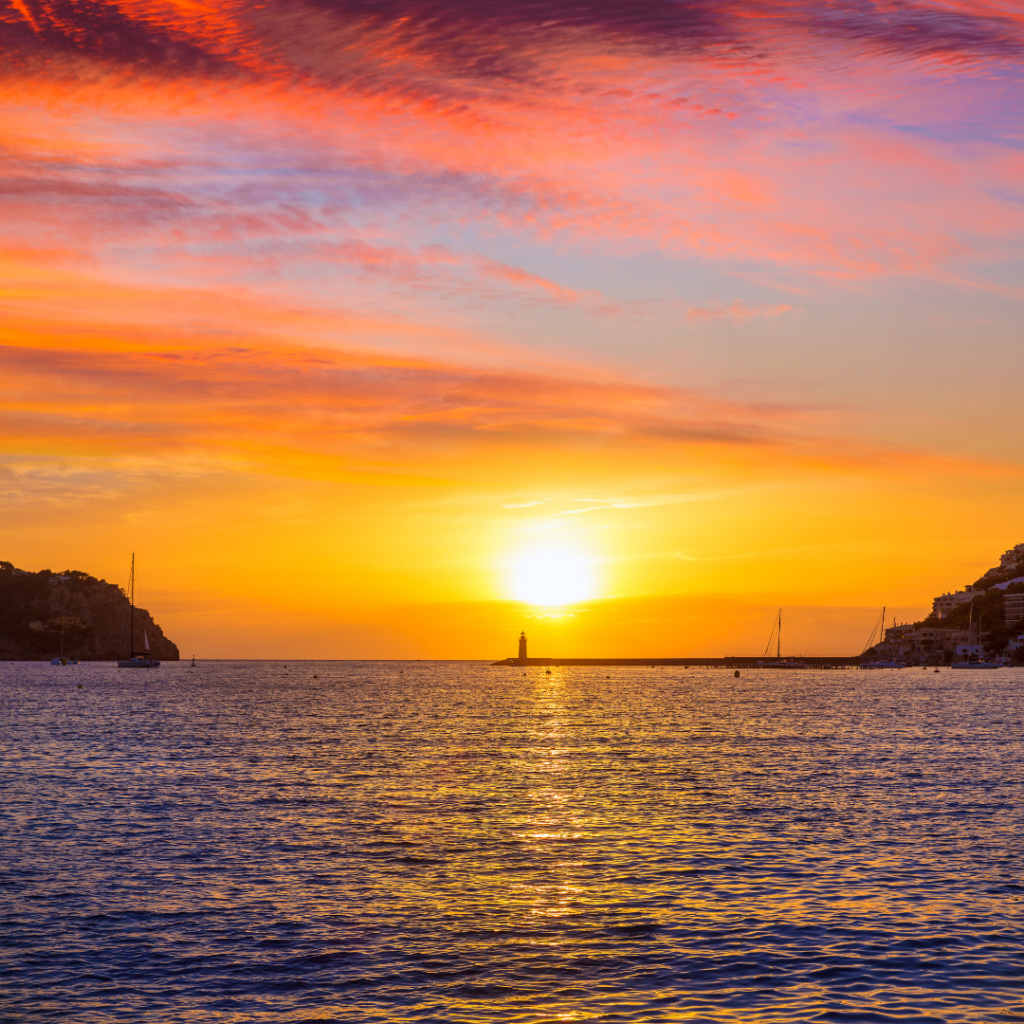 2. LLAÜT CARLO MAR Y LA DRAGONERA
From Port d'Andratx you can book exclusive excursions to see the sunset aboard Carlo Mar Nautic. The Dragonera island in the background, the sun setting and "making a wish to the dragon" at sunset.
3. MIRADOR DE LAS MALGRATS
At the end of Santa Ponça there are several viewpoints from where you can see the Malgrats Islands and how the sun hides behind these small virgin islets.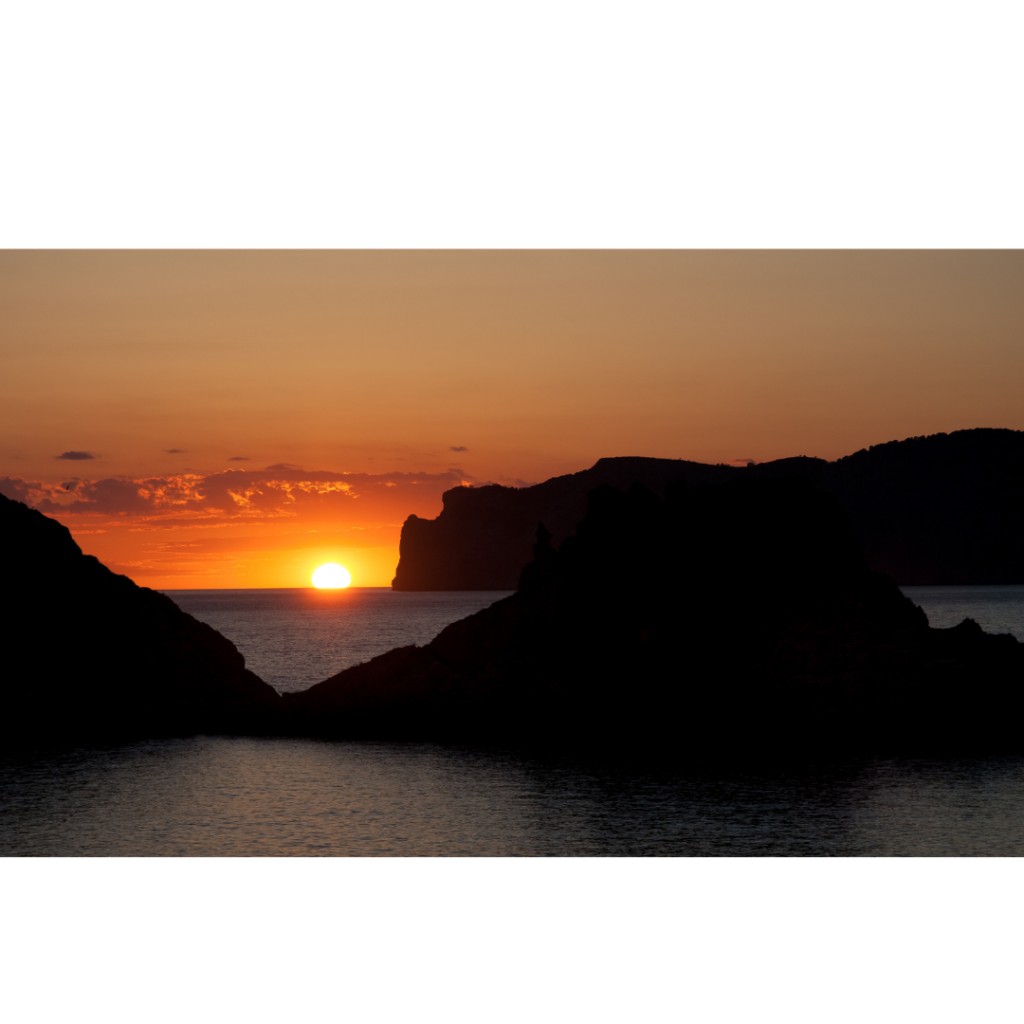 4. PEGUERA
A short walk from the Hotel, from any of the three sandy beaches of Paguera (especially in winter) you can enjoy a beautiful sunset and pink and orange skies.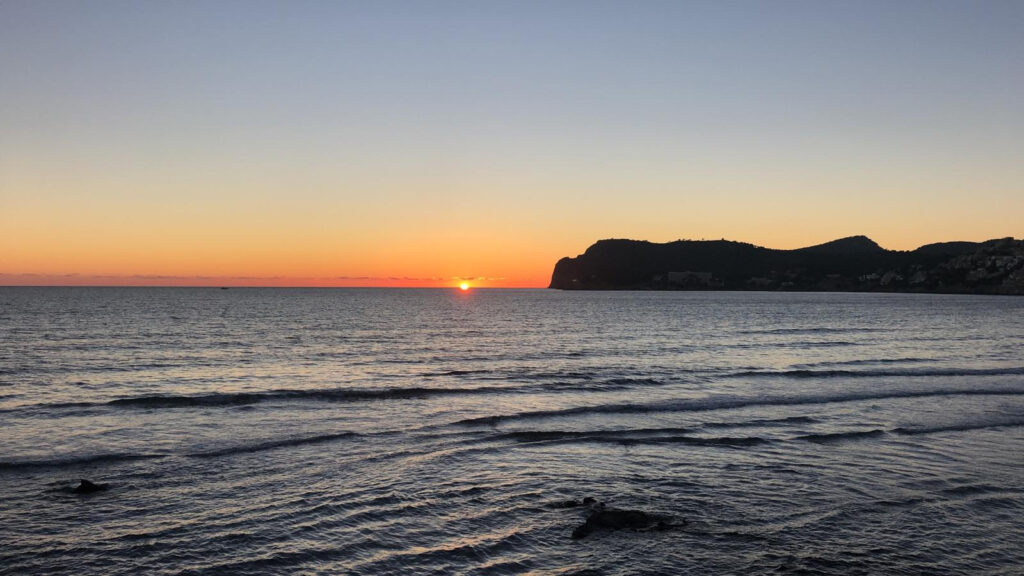 5. TORRE DE SES ÀNIMES O TORRE DES VERGER
In the southern area of the Sierra de Tramuntana, halfway between Banyalbufar and Estellencs, is the Torre de Ses Ánimes or Torre des Verger, an old watchtower built at the end of the 16th century from which you can see the colors of the sunset sky over the sea and mountains.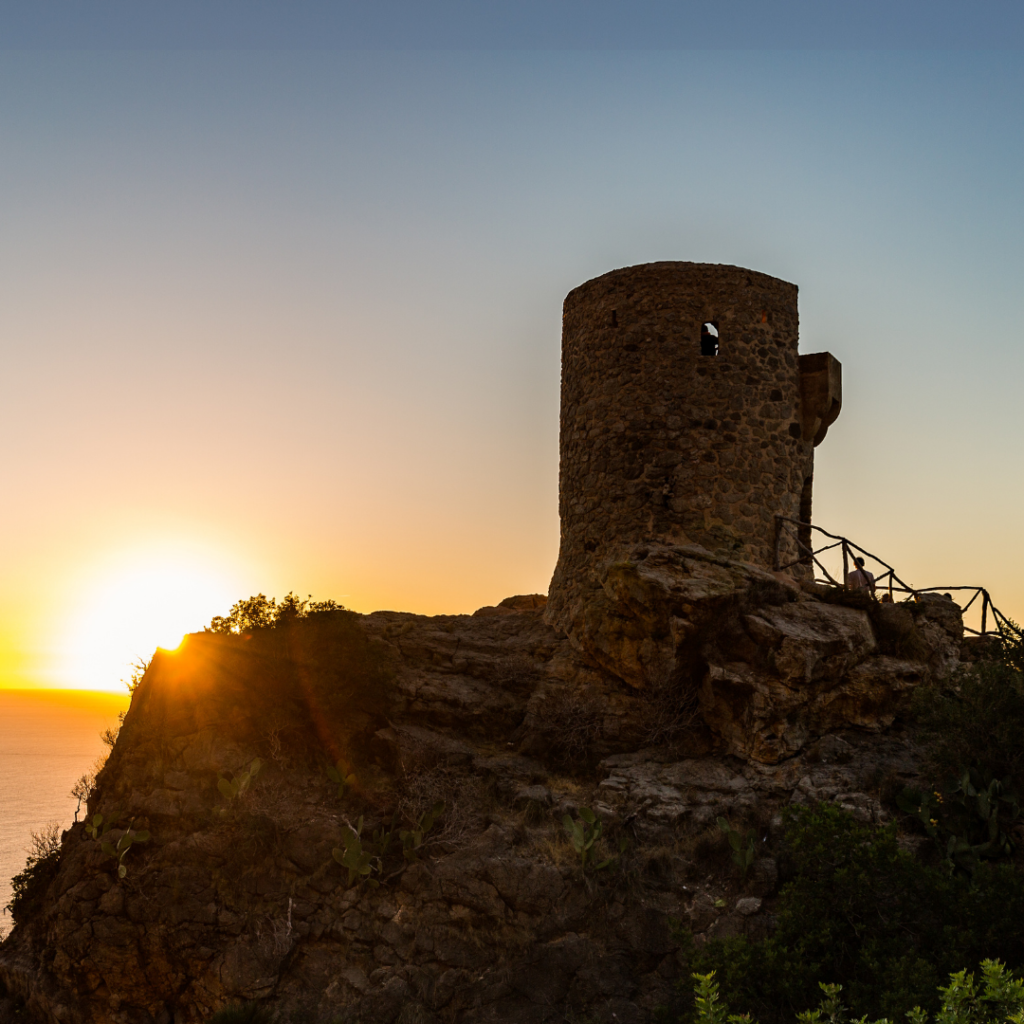 6. NA FORADADA
One of the most emblematic sunset "observatories" in Mallorca. It is in the heart of the Tramuntana mountains, in Deià. Both in the viewpoint and if you go down to the top, you will find beach bars where you can have a drink – and even listen to live music while you watch the show.